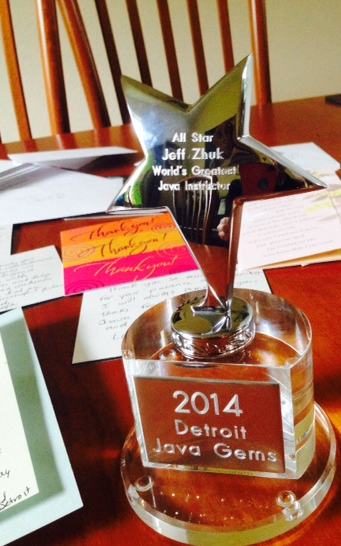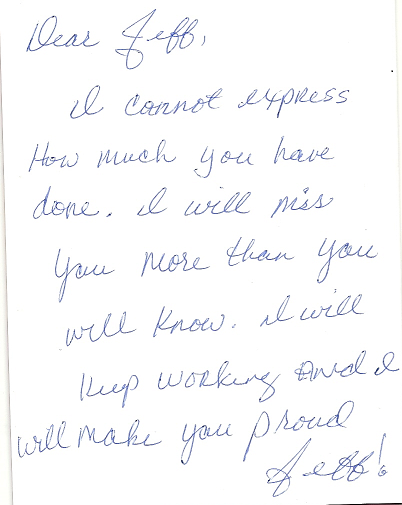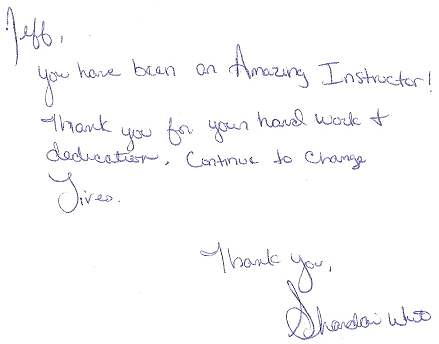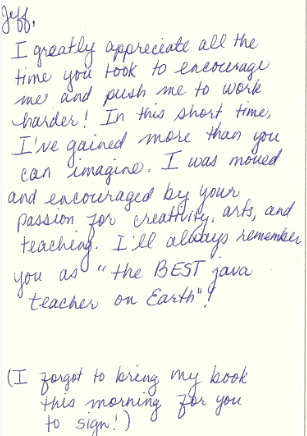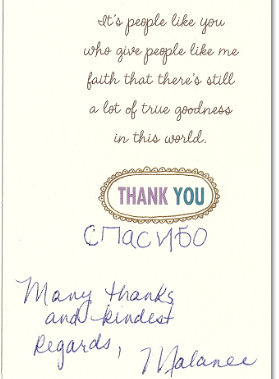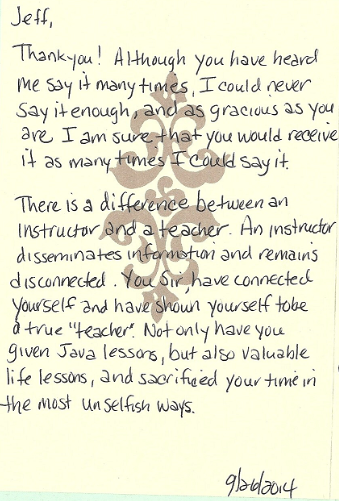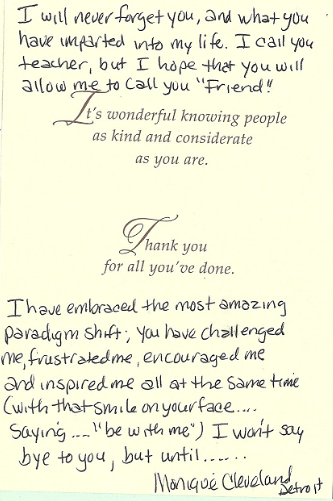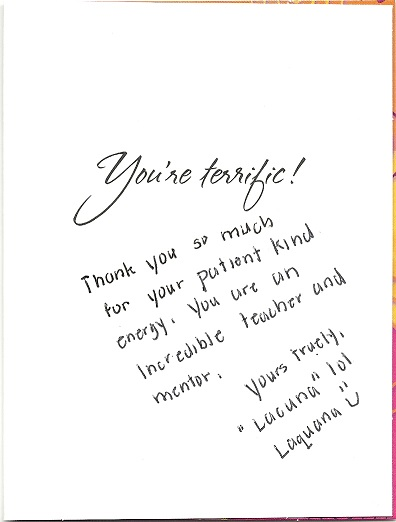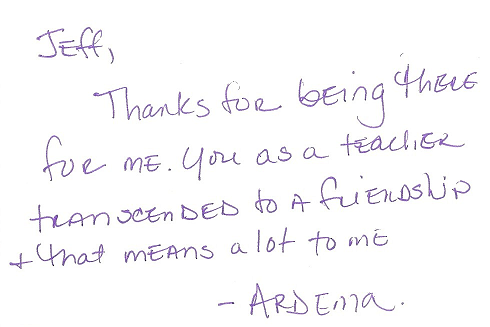 "Mr. Zhuk brings the wealth and depth of years of Java development and training experience. His ability to adapt this course to one that tied the classical Java language instruction to our real-world challenges was impressive and well received.
I consider this the best training investment I have made for my staff in over 15 years of Software Engineering management.
"
- Jay DiGiovanni, Director of Software Development, TV Guide
This is the first class I have attended in which the instructor stayed on task and the actual subject of the class, and had real world knowledge and experience to share with the students. Thank you for a well taught and challenging class.
- Jim Mockerman


Thank you for one of the most interesting classes I have attended. I consider myself to be knowledgeable in computers however, your class taught me more than I could have imagined. Thank you!!!
- Justin G. Preston, UOP, Business Information Systems for Managers


- Good combination of theory and real-life examples
- Very useful brainstorm sessions focusing on our specific tasks and helping developing SOA roadmaps
- SOA and Business Rules Training for L.A. County Assessor Department, California Government

Jeff,
Your the best! Because of you I might change my major. Thanks for your method of teaching.
- Daniel Jones, Advanced Java at University of Phoenix

SOA Workshops/Training for a Jeppesen/Boeing branch in Neu-Isenburg (Frankfurt), Germany, June, 2008

"Thank you very much for the introduction to SOA and Enterprise Architecture, it was very helpful for me to learn about these initiatives! I think this is definitely the right way to go and will be beneficial to all of us in the future." - Andreas Truffel, Technical Data

"It was an introduction to a new topic, SOA. This will be a useful tool for Jeppesen's future projects. I've learned more about other departments in the company and their application structure and project philosophy. Especially helpful were the concepts of the re-usable generic packages and SOA recommended practices." - Stephanie Kane, ITS

"I enjoyed to take part in all 4 workshops here in Neu-Isenburg. Hope to see you soon again proceeeding with the next workshops." - Josef Ploeckl, BGS Data Services

SOA and Enterprise Architecture Training for a Jeppesen/Boeing branch in Gotenburg, Sweden, March, 2008

Dear Jeff,
Many thanks for your contribution last week. The training was very well received by our architects, analysts and developers and I believe you have their feedback first hand. Regarding the workshops, I am positive that it was the best possible internal information and promotion activity in our organization. We have explained the concepts of enterprise architecture, business architecture and business process modeling, to the key stakeholders from business and development organizations, and I hope this will form the basis for our successful collaboration. The session with development team leaders about the architectural governance and best development practices was perfectly timed. Your support and flexibility is highly appreciated!

Looking forward to working together,
Sergey Tiourine, Architect, Jeppesen Systems AB

A set of training workshops on Enterprise Services for Jeppesen/Boeing in Englewood, Colorado, 2007

Jeff,
I just wanted to provide some feedback on the sessions you have been facilitating on Enterprise Services/Service Oriented Architecture. The sessions I have been able to attend have provided good information that is useful to me and our group. I believe it is a a great opportunity, in an open forum, to understand what other organizations are doing to move to SOA. In my opinion, there are very few opportunities to do this within the company. I see a value in our participation in these sessions as we work to provide value to business processes and help in removing the silos.
Keep up the good work!!!
-Ken Gochenour, Business Analyst, Technology Integration Services (TIS)

Excellent job! Jeff took course material one step further by sharing his vast experience, demonstrating best practices and current technology trends.
- Corporate Express, Denver, "Developing Enterprise Web Services".
Jeff was able to explain complex concepts of EJBs and messaging beans and apply them immediately to out current tasks.
- DOD development team, Baltimore, "EJB programming with Weblogic".

"What a great class! Jeff has a unique ability to provide not only the technology, but the reason for the technology we use today; he links philosophy with technology.
This class has taught me to analyze the true requirements, and avoid solving problems that have already been solved.
"
- Steven Rudy, University of Phoenix

"Thank you so much Jeff. Tony, Jay, Candi and I were talking about what a great instructor you are and how fortunate we were to have you for 6 classes. I hope to have the opportunity to work with you again."
- Todd Bale, Lockheed-Martin

"I've learned more from Jeff's class than from all others during the school."
"Jeff is very patient and open to sharing; his ideas helped me at work."
"He is the best instructor I ever had."
- Students, University of Phoenix

"Extremely knowledgable, excellent architect and instructor.."
- Chris Rogers, Senior IT Manager, U.S. Department of Justice

"I have really enjoyed the class, and walked away with knowledge that would help further my career as a Java Architect. In particular, I enjoyed Jeff's style of teaching, which was very interactive and thought provoking. Also, I believe sharing Jeff's experiences with the class was very valuable. The one thing that impressed me the most is his Philosophy of Sharing Knowledge."
- Srinivas Chiguluri, Systems Consultant, CNA Life

"...major thanks to Jeff for leading an engaging, interesting, horizon-broadening class.
I learned a tremendous amount in terms of what approaches I need to take to succeed as an architect.
"
- Gunnar Peterson Geneva, Novartis

"
Pace, contents, expertise: Jeff does and controls the 3 very well.
"
- Bruno, GemPlus, World leader in SmartCard development

"Jeff's training method is very interactive. It is more than just perfect delivery.
He converted students from listeners to active participants. I've never seen anything like this in Hong Kong!
"
- Raymond, Standard Chartered Bank, Hong Kong

"Jeff's probably the best instructor I ever had, and I am 60 years old."
- Joseph, MCI, Inc.

"I learned far more than I expected. Each module was presented in such an understandable way that I think I have a pretty good grasp on the material, certainly enough to start working on the projects I have.
Jeff was excellent. A virtuoso performance!"
- Core Java, Silicon Valley, CA

"...we greatly appreciate everything you taught us, and would be very happy to see you here in IDC again!"
- Orly Elnekaveh, Intel Design Center, Haifa, Israel
---
I think Jeff is great. I appreciate his hands on approach as opposed to heavy lecturing. Excellent teaching format!!! Breaks EVERYTHING down to the best of our understanding.
---
Awesome teacher! Jeff definitely has a gift to make JAVA seem simple. There is a difference between a teacher and an instructor. Jeff has a gift to teach! He definitely imparted knowledge and understanding.
---

Joe Biden visited Step IT Up America, Java class in Detroit, 7/21/2014. Java Instructor, Jeff Zhuk is on the left. Joe Biden and Pelecia Ward, a Java student - in the middle. Jenae Conley and Alysia Bulluck, Java students, talk to Joe Biden, on the right
---
---
Visit out web site
Java in Detroit
created as one of the projects and deployed at Amazon Web Services...