Looking for a stable employment? Better paycheck? Challenging work and a friendly crowd?

We offer personalized guided climb to Internet Technology Summit.
With the instructor who is deeply care about a student getting a profession,
becoming a well-paid consultant and a start-up entrepreneur.
Facts
You might already know that a "permanent" position is not really permanent. Company "right-sizing" is outside of your control. And if your industry field is shrinking - and many do - it is time for change!

Information Technology footprint is constantly growing. IT is attracting more talents to perform the magic of managing a deepening ocean of data and delegating to robots boring labor pieces.

Your stability is in your skills that are in demand today and will be in a bigger demand tomorrow for drones and self-driving cars, artificial intelligence and the Internet of Things.
All this magic is done by us, software developers.
Do you want to move from theory to practice and become a magician?
No IT background is required.
Have experience? - You will move faster.
What People Say

Dear Jeff, Many thanks for your contribution last week.
The training was very well received by our architects, analysts and developers and I believe you have their feedback first hand.
Regarding the workshops, I am positive that it was the best possible internal information and promotion activity in our organization. We have explained the concepts of enterprise architecture, business architecture and business process modeling, to the key stakeholders from business and development organizations, and I hope this will form the basis for our successful collaboration.
The session with development team leaders about the architectural governance and best development practices was perfectly timed. Your support and flexibility is highly appreciated! - Looking forward to working together, Sergey Tiourine, Architect, Jeppesen Systems, Sweden, A Boeing Company
---
Thank you so much Jeff. Tony, Jay, Candi and I were talking about what a great instructor you are and how fortunate we were to have you for 6 classes. I hope to have the opportunity to work with you again. - Todd Bale, Lockheed-Martin
---
Jeff, Your the best! Because of you I might change my major. Thanks for your method of teaching. I've learned more from your class than from all others during the school. - Daniel Jones, University of Phoenix
---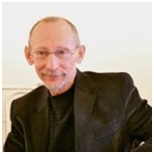 My name is Jeff Zhuk. I am an enterprise architect and developer. I love my work and challenging tasks, share interesting solutions in patents and publications.

And what is important for you: I am a good teacher. I trained software architects and developers at DoD and Boeing, taught at UoP, DeVry and CCD, helped a lot of students with and without technical background become IT professionals.
Internet Technology University and its corporate consulting partner Internet Technology Systems( ITS, Inc., http://JavaSchool.com) provides IT Employment Solutions with guided online personalized study all over US and Canada and local Colorado training in Englewood, Greenwood Village, Centennial, Denver Tech Center, Colorado.


Why Internet Technology University?
Innovative methods and curriculum: In a college, many separate subjects are perfectly disconnected. An average college graduate seems to know many things but can do very little.
We developed an integral approach and effective methods of using technology in education, tuning in to individual skills and performances. The program has a well-thought strategy and tactics of preparing "in-high-demand" developers with hard-to-find skills that industry needs today. We teach beginners and experienced Full Stack with Bootstrap and Angular, Web Services, Big Data and Business Intelligence in Web and Mobile Apps
These methods, shared at http://FixingEducation.us, make the study successful and very cost-efficient. Our students become professionals 10 to 20 times faster and cheaper than in major schools. To make sure you are at the right time in the right place - check the Testimonials page.
No prior knowledge required: Most of training companies require that a student has some programming background. At ITS, Inc. (JavaSchool.com) you can start with literally zero IT knowledge. Have some experience? - You will move faster!
Soft skills development: In order to be a successful IT professional, it is not sufficient to know, how to code. You also need soft skills such as critical thinking, understanding of integrated software and knowledge engineering. In my course, I help developing those skills in close connection with the art and science of software architecture and design.
Personal coaching: Contrary to "self-service" learning programs, we have personalized, weekly coaching sessions to overcome any obstacles on your path to success.
Efficiency: 10 to 20 times faster and cheaper than major schools.
Check new opportunities for instructor and marketing partnerships..
Contact us: info@ITofTheFuture.com

IT of the future
|
Robots in Teams
|
Consultant - Expert
|
Fixing Education
|
Tutorials, Patents, and Publications
|
2040
|
JavaSchool.com
ServiceConnect
|
RoboGroup
|
i coach online
|
Colorado Department of Employment and Labor: Best Training Providers
SOA, Microservices, MuleSoft and the Next Step
|
Capture Knowledge
|
IT Serve US
New opportunities for instructor and marketing partnerships

Internet Technology University | Copyrights © Since 1997 | All Rights Reserved.
US Patents: Distributed Active Knowledge | Knowledge-Driven Architecture | Adaptive Robot Systems | Rules Collector | Collaborative Security and Decision Making Systems