Yes, you are a human! Feel free to register/login...








Limited Time Promotion
Start learning AI and become an AI Consultant - Expert.
Internet is your campus, a computer is your office, an expert-developer and AI-assistant are your guides.



Web Applications with Java and Python
Fundamentals of Software and Knowledge Engineering for Enterprise.
Big Data
Learn "Big Data" concepts and tools.
Mobile Applications & Clouds
Integrated Mobile and Web Applications with AWS Cloud.
Artificial Intelligence (AI)
AI components and Conversational Semantic Decision Support (CSDS) systems.
Changing Formula of Education
For a long time, Artificial Intelligence has lived on the bottom of a lake of opportunities. Today it is an ocean with the steady growing demand for a new workforce of navigators familiar with AI. Nothing else is growing so quickly with the demand for new skills and talents. Hundreds of startups are raising billions of dollars to employ AI in every area of business and consumer life. Can we quickly learn? Can we drastically improve our productivity in many fields by using this power?

The bottleneck is the current formula of education. Read more about Fixing Education

- Jay DiGiovanni, Director of Software Development, TV Guide

"Thank you for one of the most interesting classes I have attended. I consider myself to be knowledgeable in computers however, your class taught me more than I could have imagined. Thank you!!!"
- Justin G. Preston, UOP, Business Information Systems for Managers

"Good combination of theory and real-life examples and very useful brainstorm sessions focusing on our specific tasks and helping developing SOA roadmaps"
- SOA and Business Rules Training for L.A. County Assessor Department, California Government

"Jeff, Your the best! Because of you I might change my major. Thanks for your method of teaching."
- Daniel Jones, Advanced Java at University of Phoenix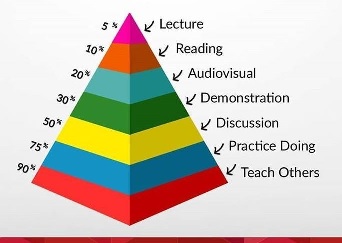 Join ITU: one of the Best Online Training Providers in Colorado and USA

Internet Technology University (ITU) focuses on Accelerated Knowledge Sharing with AI.
We patented and use while teaching Conversational Semantic Decision Support (CSDS) systems.
Improving learner-consultant-expert connections and helping sharing knowledge in a highly efficient manner.
Technology that we offer and How this works:
English | Spanish | Russian | French
Patents:
-
Knowledge-Driven Architecture
| Driving applications with business scenarios
-
Adaptive Mobile Robot System
| Integrating software and knowledge engineering with robotic technologies
-
Collaborative security and decision making
| Turning a beautiful idea of collaborative decision into a system
-
Rules Collector System and Method
| Formalizing expert knowledge into rules in expert-computer brainstorming
-
Distributed Active Knowledge and Process
| Collaborative access and negotiation for data and services
-
Development Factory
| US Patent | Conversational Development, Manufacturing, and Marketing
---