We change the formula of education! Learn with us and in several months start an exciting career in AI development with Java!
Learn Java and AI
Create an account to learn online
Get tutoring by an expert-developer
Participate in a consulting project
Become a part of AI Consulting group
No upfront payments
IT University is a Colorado preferred training provider approved by DPOS and eligible for state funds for those, who is registered with employment workcenters.
Check
here
the opportunity to become part of ITU staff and split time between consulting and teaching.
Learn Java Online
Develop AI in Java
Get help by an Expert-Developer Free!
Internet is your campus, a computer is your office and an expert-developer is your guide.
We teach critical thinking and fundamentals of Java and Artificial Intelligence (AI).
For a long time, Artificial Intelligence (AI) lived on the bottom of the lake of opportunities. Recent years turned the lake into the ocean and the underwater current brought AI back to the surface.
Nothing else is growing so quickly with the demand for new skills and talents. Hundreds of startups are raising billions of dollars to employ AI in every area of business and consumer life.

Our students learn programming AI with Java, perform real-life projects, and become well-paid consultants and start-up entrepreneurs. We help with the resume and interview preparation as well as with the first steps at work.

Internet Technology University participates in this development with patents, publications and consulting work and we teach students to become professionals in this high-demand area.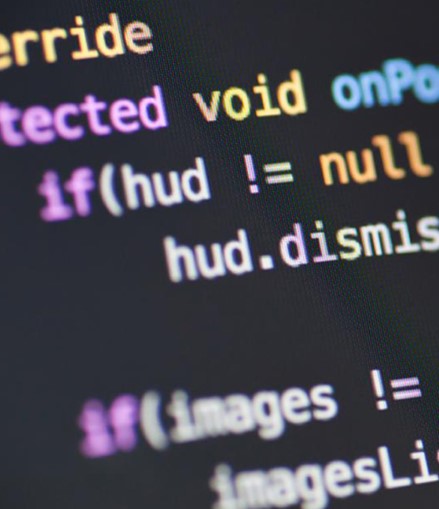 JAVA IN THE WORLD
90% of Big Data and Business Intelligence Applications are Java-based
97% of Enterprise Desktops Run Java
#1 Choice for Developers and #1 Development Platform
3 Billion Mobile Phones Run Java
5 Billion Java Cards in Use and 125 million TV devices run Java
100% Java-based IBM Watson program wins over humans in Jeopardy, Chess, and Go games
ABOUT IT University
Since 1997 Internet Technology University (known also as Internet Technology School and Internet Technology Systems, ITS, Inc.) offers education and consulting in the latest trends of software development.
We solve challenging technical tasks - the most interesting solutions have been patented and published - we share ideas and best practices in books, articles, and at International Conferences.

Check some of our publications:
- Software Semantic Evolution with SOA and Microservices, RAML and DataSense by MuleSoft and the Next Step
- IT of the future: Big Data and Semantic/Cognitive Computing
- Top Development Skills

At http://FixingEducation.us we describe our approach to training. Most of the schools and training courses cannot work around individual differences. They look for mainstream students aligned with the pace and style of the course, which is usually about 30% of the group.
We offer individual guidance to each student to begin and advance a career of a developer, helping to become a capable and confident professional.
ITS, Inc. is registered as one of the best Employment Training programs in Web and Mobile Apps, Big Data and Business Intelligence. This is not only cool stuff to learn but very attractive for potential employers looking for these hard-to-find skills. Read more...